On June 2022, Seyla Benhabib is our Distinguished Visiting Professor. She will give the keynote lecture of our workshop "Borders, Territory and Rights: Changing Legal Cartographies of Migration and Mobility."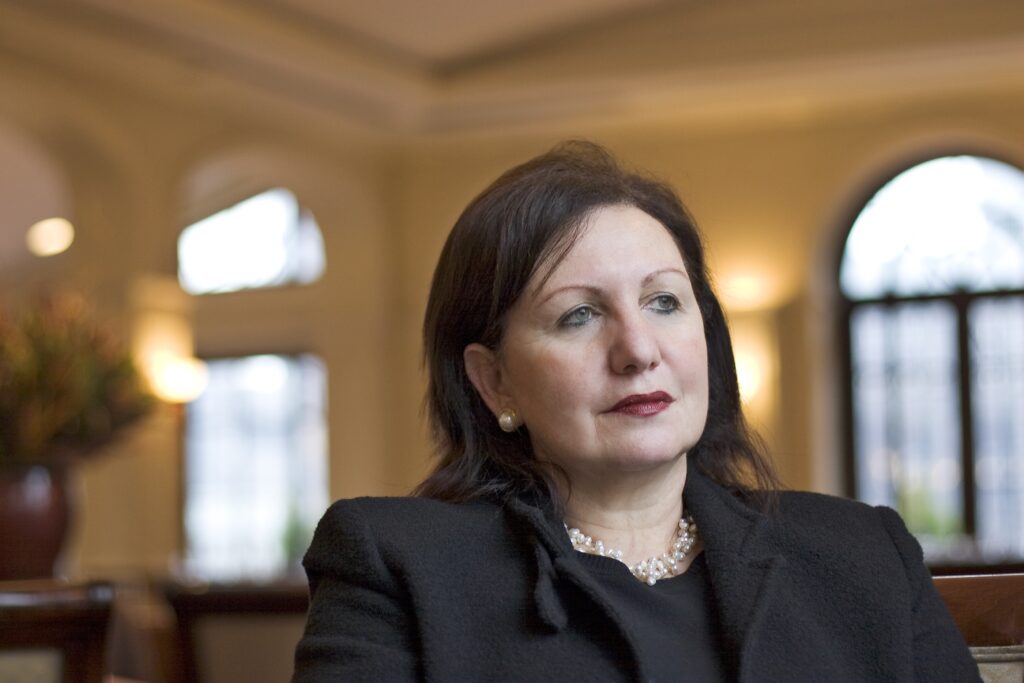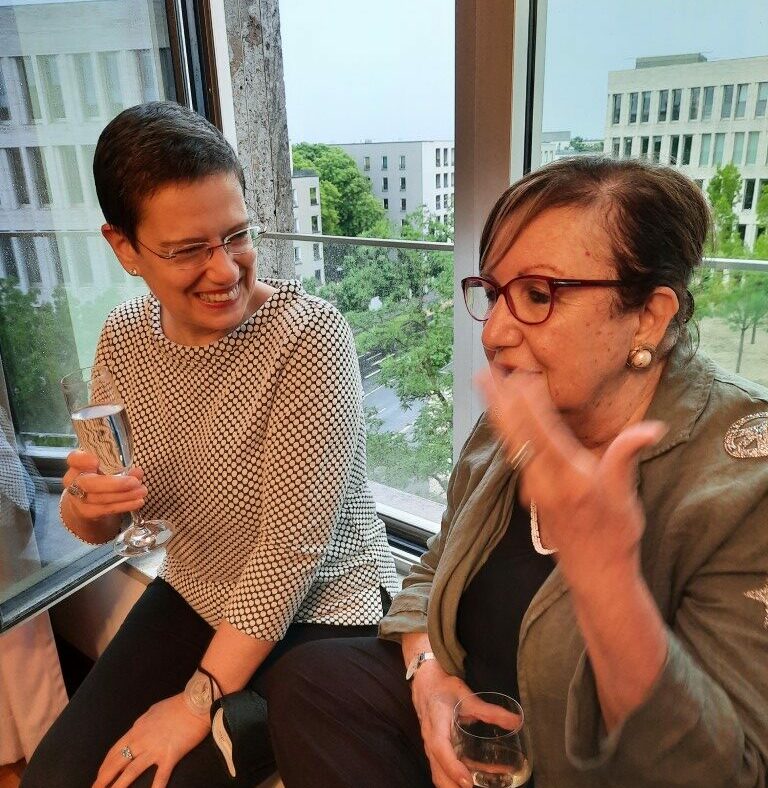 Seyla Benhabib is Senior Research Scholar and Professor Adjunct of Law at Columbia Law School and Faculty Affiliate, Department of Philosophy, Senior Fellow, CCCT, at Columbia University.
2020. "
The End of the 1951 Convention. Dilemmas of Sovereignty, Territoriality, and Human Rights
,"
Jus Cogens
2, no 1, 75-100
2018.
Exile, Statelessness, and Migration: Playing Chess with History from Hannah Arendt to Isaiah Berlin
, Princeton University Press
2011.
Dignity in Adversity: Human Rights in Turbulent Times
, Polity Press
2004.
The Rights of Others: Aliens, Citizens and Residents,
Cambridge University Press
2002.
The Claims of Culture: Equality and Diversity in the Global Era,
Princeton University Press
1996.
Democracy and Difference: Contesting the Boundaries of the Political
, Princeton University Press
1992.
Situating the Self: Gender, Community and Post-modernism in Contemporary Ethics
, Polity Press and Routledge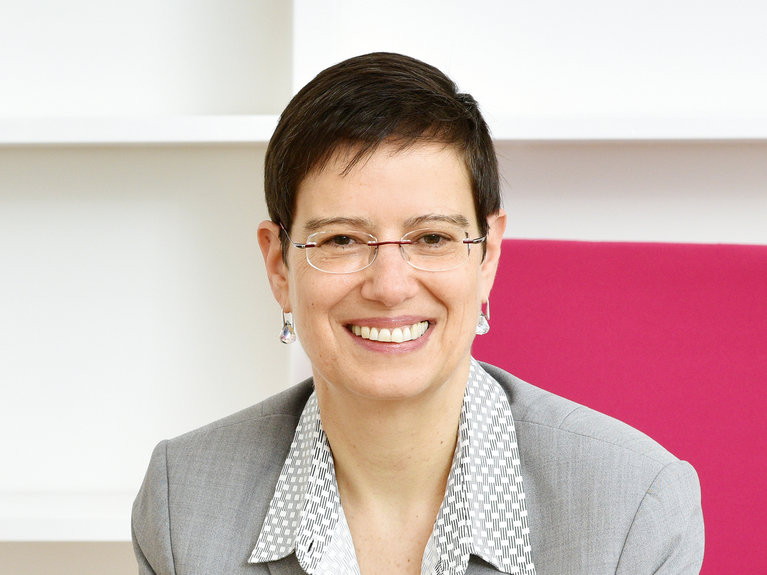 Ayelet Shachar (FRSC) is the R.F. Harney Chair and Director of the Ethnic, Immigration and Pluralism Studies Program at the Munk School of Global Affairs and Public Policy at the University of Toronto, where she is Professor of Law, Political Science, and Global Affairs. Previously, Shachar was Director at the Max Planck Institute for the Study of Religious and Ethnic Diversity. At Goethe University Frankfurt, she is affiliated with the Faculty of Law and the Normative Orders Research Centre. An award-winning author, she has published extensively on the topics of citizenship, global inequality, competitive migration regimes, cultural diversity and gender equality. Her research is motivated by the need to develop new legal principles to address some of the most pressing issues of our time: how to live together in diverse societies, how to grant rights to those who lack formal access to membership, and how to tame the ever-expanding reach of borders and migration control in a world of persistent inequality.
Ayelet Shachar won the Gottfried Wilhelm Leibniz Prize—Germany's most prestigious research award for her groundbreaking work on citizenship and the legal frameworks of accommodation in multicultural societies.
Contact: office-shachar@uni-frankfurt.de
Books
2020.
The Shifting Border: Legal Cartographies of Migration and Mobility
, Critical Powers Series, Manchester University Press
2017.
The Oxford Handbook of Citizenship
, Oxford University Press
2009.
The Birthright Lottery: Citizenship and Global Inequality
, Harvard University Press
2001.
Multicultural Jurisdictions: Cultural Differences and Women's Rights
, Cambridge University Press
Papers
2021.
Unequal Access: Wealth as Barrier and Accelerator to Citizenship
,
Citizenship
Studies
, 25 (4), 543-563
2020.
Beyond Open and Closed Borders: The Grand Transformation of Citizenship
,
Jurisprudence
, 11, 1-27
2019.
Spatial Statism
(with Ran Hirschl),
International Journal of Constitutional Law
, 17 (2), 387–438
2018.
The Marketization of Citizenship in an Age of Restrictionism
, Ethics & International Affairs, 32, 3-13
2014.
On Citizenship, States, and Markets
(with Ran Hirschl),
Journal of Political Philosophy
, 22, 231-257
2012.
Demystifying Culture
,
I-CON International Journal of Constitutional Law
, 10, 429-448
2011.
Picking Winners: Olympic Citizenship and the Global Race for Talent
,
Yale Law Journal
, 120, 2088-2139
2011.
Earned Citizenship: Property Lessons for Immigration Reform
,
Yale Journal of Law & the Humanities
, 23, 110-158
2008.
Privatizing Diversity: A Cautionary Tale from Religious Arbitration in Family Law
,
Theoretical Inquiries in Law
, 9(2), 573-607
Book Chapters
2013.
Entangled: Family, Religion and Human Rights
, in
Cindy Holder and David Reidy
(des),
Human Rights: The Hard Questions
, Cambridge University Press, 115-135
---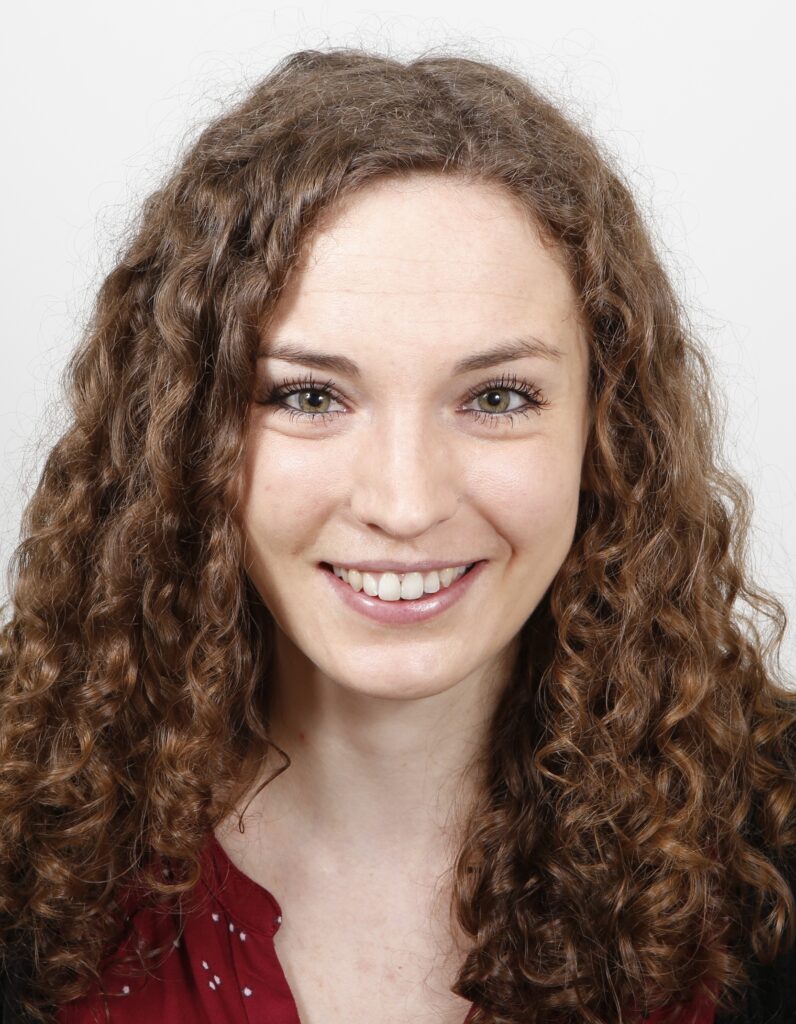 2022.
Strangers in each other's lands: Democracy, migration, and inclusion in a mobile world
, Constellations
, online first
2021.
Book review of Die Grenzen des Demos. Mitgliedschaftspolitik aus post-souveräner Perspektive, by S. Ahlhaus
, in:
Politische Vierteljahreszeitschrift
, 62(2), 371-373.
2017.
'Institutions for Future Generations'
,
La Revue Nouvelle
, 72 (8), 77-82.
2017. 'Souveränität und Legitimität des heranwachsenden europäischen Demos: Die Exklusivität der Europäischen Bürgerschaft auf dem Prüfstand',
in:
Grossman, Emiliano and Felix Heidenreich (eds.),
Konstellationen der Souveränität in Europa
, Berlin: LIT Verlag, 87-110.
Citizenship and Transnational Democracy
In my current research I seek to explore new avenues for strengthening the political voice of migrants. Migrants or non-citizens are subject to foreign states' laws in multiple ways. They are bound by their immigration, integration and naturalization rules, which significantly restrict their personal freedom and choice of life plans. In contrast to citizens, though, they are deprived of political voice and influence. Seeking to overcome the political voicelessness of migrants, I'm particularly interested in new forms of democratic decision-making beyond the nation state. Can emerging forms of transnational democracy bridge the gap between national realities on the one hand and cosmopolitan ideals on the other? Can they help to remedy the problem of under-inclusiveness that modern nation states currently face? If so, how must transnational democracy be designed to ensure that the needs and interests of migrants are adequately represented in the decision-making process?
---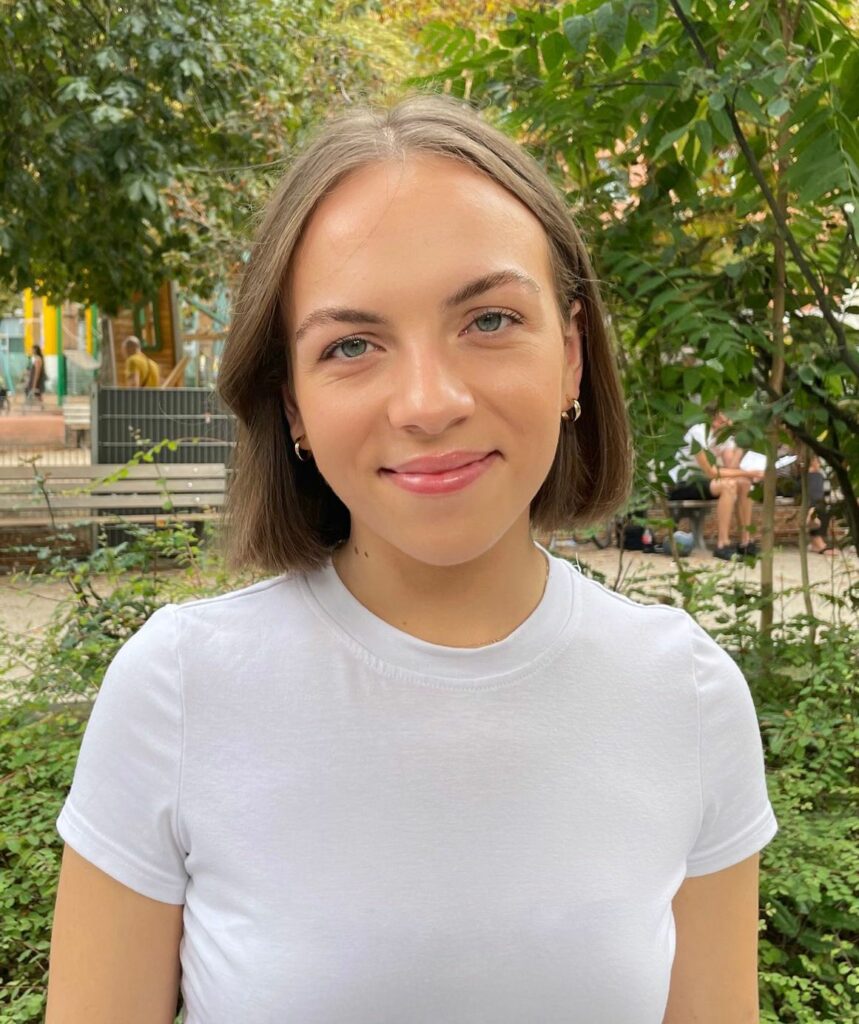 Lilith Mackenberg is a student assistant for the research group.
She is a law student at the Goethe University in Frankfurt and particularly interested in public law, especially asylum and refugee law.
Before her studies, Lilith spent two years working as a flight attendant and lived abroad in the United States of America for one year.
---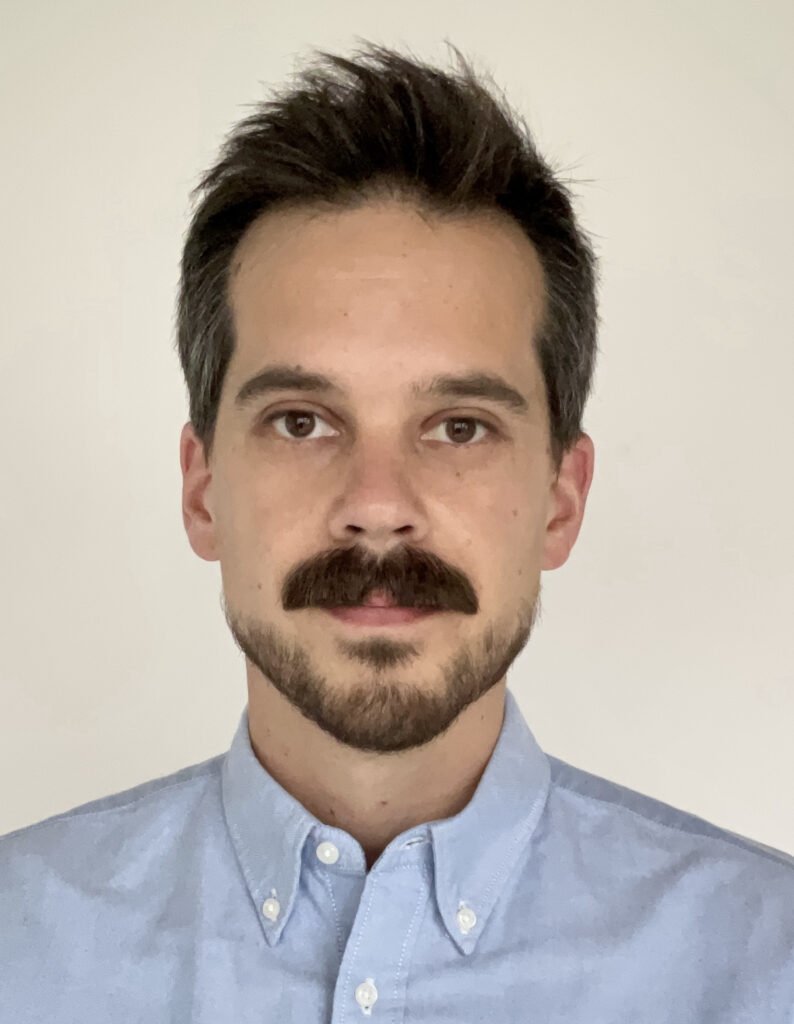 Benjamin Boudou worked on borders in democracy and the norms that govern the inclusion and exclusion of migrants. He was particularly interested in the representation of non-citizens and the contentious mobilizations of values such as sanctuary, civility, hospitality or solidarity.
He previously was senior research fellow at the Max Planck Institute for the Study of Religious and Ethnic Diversity, postdoctoral research fellow at the Center for International Studies at Sciences Po, and Fox international fellow at Yale University. He is the editor of the French journal of political theory Raisons Politiques.
Contact: benjamin.boudou@univ-rennes1.fr
Books
2018.
Le dilemme des frontières: Éthique et politique de l'immigration
. Editions de l'EHESS
2017.
Politique de l'hospitalité: Une généalogie conceptuelle
. CNRS Editions
Papers
2022.
Representing Non-Citizens: A Proposal for the Inclusion of All Affected Interests
,
Critical Review of International Social and Political Philosophy
, online first
2021.
Migration and the critique of 'state thought': Abdelmalek Sayad as a political theorist
,
European Journal of Political Theory
, online first
2021.
Beyond the Welcoming Rhetoric: Hospitality as a Principle of Care for the Displaced
,
Essays in Philosophy
, 22(1/2), 85-101
2021.
Sacred Welcomes: How Religious Reasons, Structures, and Interactions Shape Refugee Advocacy and Settlement
(with Hans Leaman and Max Scholz),
Migration and Society
, 4(1), 100-109
2020.
Migration and the Duty of Hospitality: A Genealogical Sketch
,
Transitions: Journal of Transient Migration
, 4(2), 257-274
2016.
What is political theory for?
,
Raisons politiques
, 64, 7-27
2012.
The Crossing of the Political: Derrida and Ricœur between the Purity of Philosophy and the Tragic Dimension of Action
,
Raisons politiques
, 45, 211-233
Chapters
2019.
Hospitality in Sanctuary Cities
, in Sharon M. Meagher, Samantha Noll, Joseph S. Biehl (eds),
The Routledge Handbook of Philosophy of the City,
Routledge, 279-290
2018.
Language proficiency and migration: An argument against testing
(with A. v. Busekist), in M. Gazzola, T. Templin, B.-A. Wickström (eds),
Language Policy and Linguistic Justice: Economic, Philosophical and Sociolinguistic Approaches
, Berlin, Springer, 189-208
Book reviews
2020.
An Urban Turn in the Ethics of Migration? Review of Avner de Shalit,
Cities and Immigrants: Political and Moral Dilemmas in the New Era of Migration
, Oxford: Oxford
University Press, 2018,
Raisons politiques
, 79, 2020, 109-121
Heroic Citizenship
This project examines the ethical, political and legal issues of "heroism" as a condition for citizenship acquisition. I examine situations where fast-track citizenship, long-term residence permits or immediate naturalization have been offered as a reward for exceptional acts of selfless and risky altruism. I aim to answer four questions: a political one (what are the ideological and political conditions for heroic citizenship to be possible?), a legal one (how is law mobilized to allow such exceptional measures?), a conceptual one (how does heroic citizenship affect the conceptualization of citizenship through notions of deservingness, performance, civic virtues of altruism and sacrifice?), and a normative one (is heroic citizenship desirable?).

Representing Non-Citizens
This project explores the normative relevance of the representation of non-citizens in democracies. I argue that representation within nation-states constitutes a realistic institutionalisation of the All-Affected Principle, allowing justificatory practices towards non-citizens and establishing political institutions that can realise the ideal of inclusion of all externally affected individuals. I analyze electoral, non-electoral and surrogate forms of representation of affected interests that satisfy both the cosmopolitan concern for the equal consideration of interests and the statist defence of a territorially and civically bounded demos. I assess piecemeal implementations of representation practices, namely reciprocal representation, ombudspersons, self-appointed representatives and deliberative and advocacy groups. Gradual and pluralised means of representation constitute necessary and feasible first steps to consider affected interests and offer an alternative route to an all-or-nothing defence of inclusion as national enfranchisement.